Fly to from Perth to Dublin from $1299 return
Option one: Etihad

Now  -02 AUG $1657
03AUG- 27SEP $1515
27SEP-30SEP $1735
 01OCT-30NOV $1355
01DEC-10DEC $1589
11DEC-15DEC $1884
16DEC-21DEC $ ASK
22DEC-23DEC $1977
24DEC-31DEC $1542
01JAN-19JAN $2293
20JAN-23MAR$1299
24MAR-04JUN $1495
Option Two : Emirates
Prices from Perth – Dublin
Option Two : Emirates
13JUL-26SEP $1885
27SEP-25NOV $1410
26NOV-10DEC $1740
11DEC-15DEC $1953
16DEC-21DEC $2691
22DEC-23DEC $2496
24DEC-31DEC $1790
01JAN-15JAN $2109
16JAN-29FEB$1410
24MAR-04JUN $2109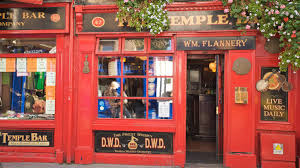 Weekend surcharges may apply up to $50 per person.
Stopovers: Abu Dhabi or Dubai
Length of Stay: Minimum Stay: none Maximum stay: 12 months Emirates
Children/Infant fares: Child 2-11 years  up to  75% of the adult fare. Infants under 2 years discount applies
Payments:Payment must be completed within 72 hours of the reservation being made. – unless otherwise specified.
Fully inclusive fares: Prices quoted are all up, no more to pay. You can pay by credit card, debit card, bank transfer or cash deposit. No credit card fee apply.
$300 deposit and balance pay in full by 14 July 2015
*Prices are quoted for midweek travel. You must be flexible with dates prices are subject to seats being available

Call 1300 857 434 or email res@britishtravel.com.au